My interest in fashion began when I was first introduced to the intellectualisation of fashion as an art. Up till then, I had always considered it a frivolous pursuit, a distractor rather than an enricher. As I have grown, this one dimensional view has slowly grown to be multifaceted, to be a more wholesome understanding of fashion as a confluence of art, history, and politics, as something beyond individual self expression, a medium that reflects a time and a people in their entirety as well.
As such, I don't want this space to purely be a pursuit of materialistic acquisitions. That's why the basis of most writing is an attempt to educate myself and others on the details, technical and otherwise that should inform our purchases, as well as the need to understand the where, what, and why of pieces. Beyond this I'd like to create a space where we can have an open dialogue about the more abstract impact of fashion and what it means in terms of the political, historical, and artistic climate. I believe from fashion we can learn a lot about the world we live in and the people that inhabit it.
Every week (hopefully, but definitely every two weeks) I'll upload a curated list of articles from various sites that I think are informative and important for everyone to read. I'd love it if you'd do the same in the comments sections, so we can learn and grow together!
THE MET GALA
This week, like all first weeks of May, has been overtaken by the legendary Met Gala. Here are my favourite articles delving into the history and the religious meaning of this year's theme: Heavenly Bodies: Fashion and the Catholic Imagination.
Check out the entire list in my " Heavenly Bodies: A curated reading list for the fashion intellectual". for categorised articles that interpret the red carpet looks, the exhibition itself, and the history of the Met Gala. ******If you guys are interested, I'll add an addendum including a breakdown of all the red carpet looks and their religious references , though I do think that the Cannes Film Festival coming in on the heels of The Met Gala may steal the spotlight (thank our 24hr news cycles for that).
The Metaphorical Nature of Creation: Fashion and the Catholic Imagination - The Metropolitan Museum
Andrew Bolton, Wendy Yu Curator in Charge, The Costume Institute, talks inspiration and the thinking behind choosing this year's theme.


---
The Met Gala's theme is "Fashion and the Catholic Imagination." What exactly does that mean? -Vox
A timeline look at how and why Catholicism has had such a great influence on fashion and vice versa, and what exactly the "Catholic Aesthetic" really is. A must read in my books, the article beautifully written, and extremely insightful.
---
'Heavenly Bodies' Brings the Fabric of Faith to the Met" - The New York Times
The best and most honest critique of the Met's exhibit, it gives an insightful review of each part of the three part exhibit, providing historical background, and politically relevant commentary along the way.



OTHER NEWS IN FASHION

Meet Tony Liu and Lindsey Schuyler: The Duo Behind Diet Prada - The Fashion Law
8 months after the website The Fashion Law exposed the pair behind Diet Prada, they've come forward and officially confirmed this in an exclusive interview (OMG) in The Business of Fashion. Unfortunately its a professional membership article, so for those of you who haven't subscribed to them, definitely give The Fashion Law article a read.


"Diet Prada wrote in a recent post, calling out J.W. Anderson for allegedly copying Hermès, 'Everything surfaces at some point, people!' With that in mind, here is the answer to the question on many fashion figures' and fans' minds as of late: Tony Liu and Lindsey Schuyler. They are the duo behind the anonymous Instagram account Diet Prada."
---
Azzedine Alaïa's Last Exhibit Will Include Unseen Pieces - The Cut
"When Azzedine Alaïa passed away last November, the master couturier was in the midst of working on a major exhibition with the Design Museum in London. This Thursday, that exhibition will open to the public."
---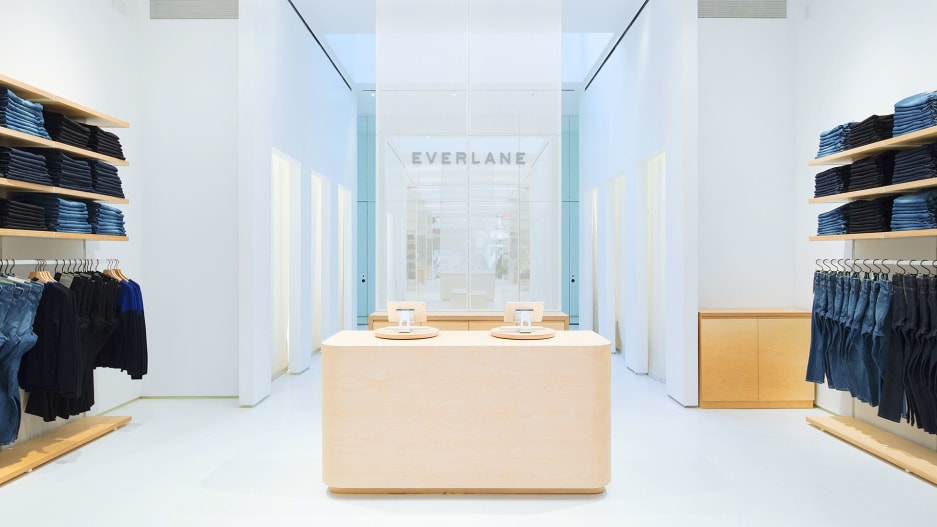 Everlane's First-Ever Physical Store Takes "Radical Transparency" Literally - Fast Company
"Preysman (Everlane Founder)explains that customers had been asking for a store so they could try on products to get a better sense of their size. This was also good for Everlane, since there has been a spike in returns, particularly as it has gone into categories like shoes where there is little wiggle room with sizing."
---
Google Is the Latest Company to Help You Creep on Other People's Clothes - Racked
"But even as they expand our aesthetic worlds, image recognition features can also contribute to what we at Racked like to call "the Great Flattening" — the notion that as we become more connected to one another's style via apps like Instagram, more brand-aware, and more likely to take our style cues from technology, what we wear is becoming increasingly standardized. Brands, too, are guilty of this: What they offer, and how they market it, is one big blur."
---
Who Is Anna Wintour Asking Us to Forgive in Her Editor's Letter? - The Cut
"Lives and careers were destroyed by Harvey, and tragically, that includes his own family. But that doesn't mean they deserve more social rehabilitation than his other victims. When Anna Wintour puts Ashley Judd, Rose McGowan, Rosanna Arquette, Mira Sorvino, or one of the dozens of women who came forward to accuse Weinstein on the cover of Vogue — when she uses her power to get Asia Argento a movie role or a beauty contract — then maybe we can applaud her efforts."
An explanation of all the metaphorical imagery you may or may not have caught.


---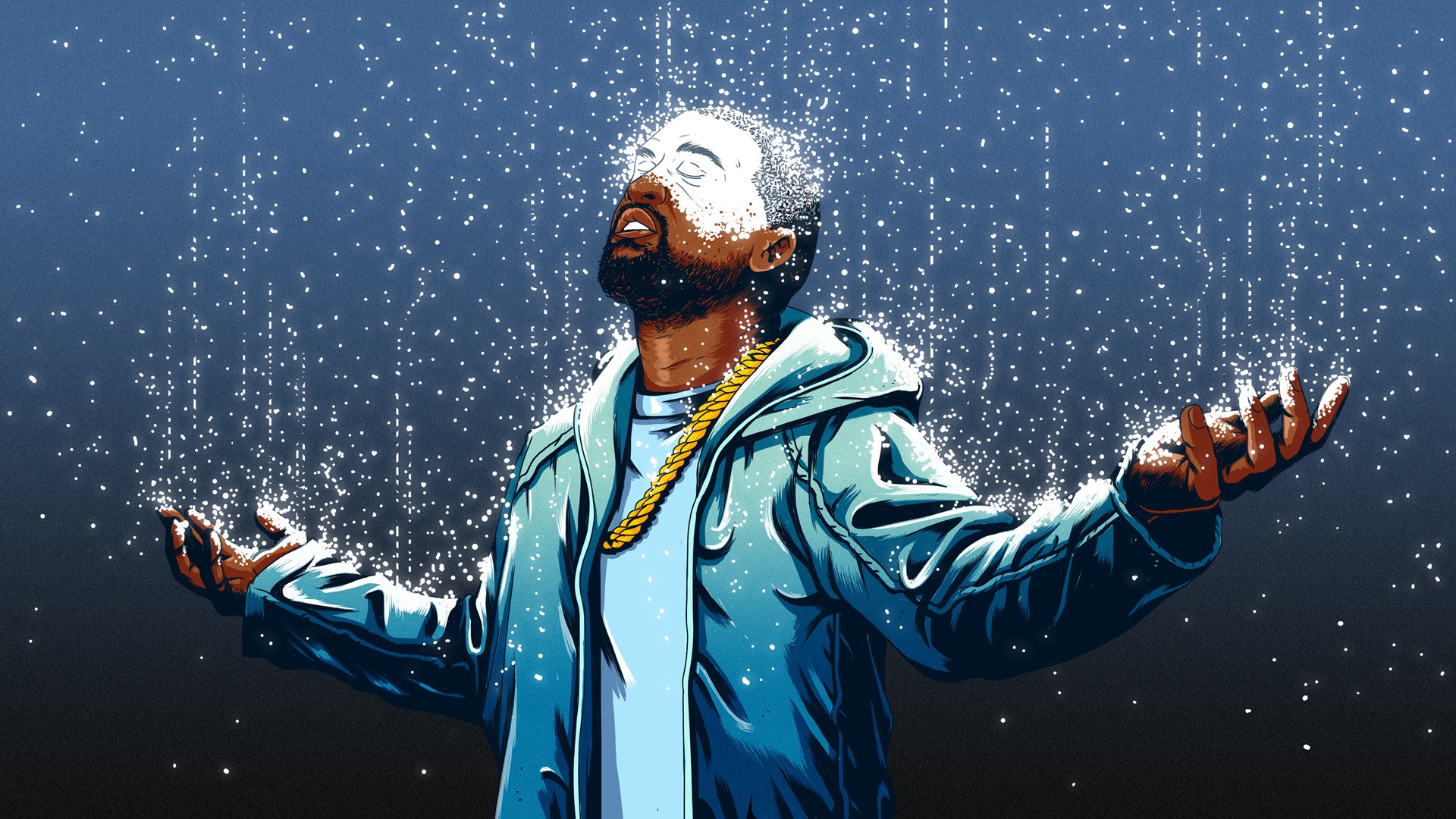 I'm Not Black, I'm Kanye: Kanye West wants freedom, white freedom - Ta-Nehisi Coates via The Atlantic
Beautiful insight into the complexities of race and culture and the desire to define ourselves as individuals, separate the me from we, and how flawed but utopian such an ideal is.
To the rest of us "woke", the reality of who Kanye west has become is a reflection of what may be the state of our youth today. The state of the young who grow in a country where the history of the Kardashians is more widely known than the history of this country. Maybe he's a gift in disguise, opening our eyes to a greater problem in America, showing us the thinking, unlettered as it may be, of those who support Trumpian ideology. And the impact of important figures supporting such ideas. As the saying goes, the man who knows the least often has the strongest opinions.